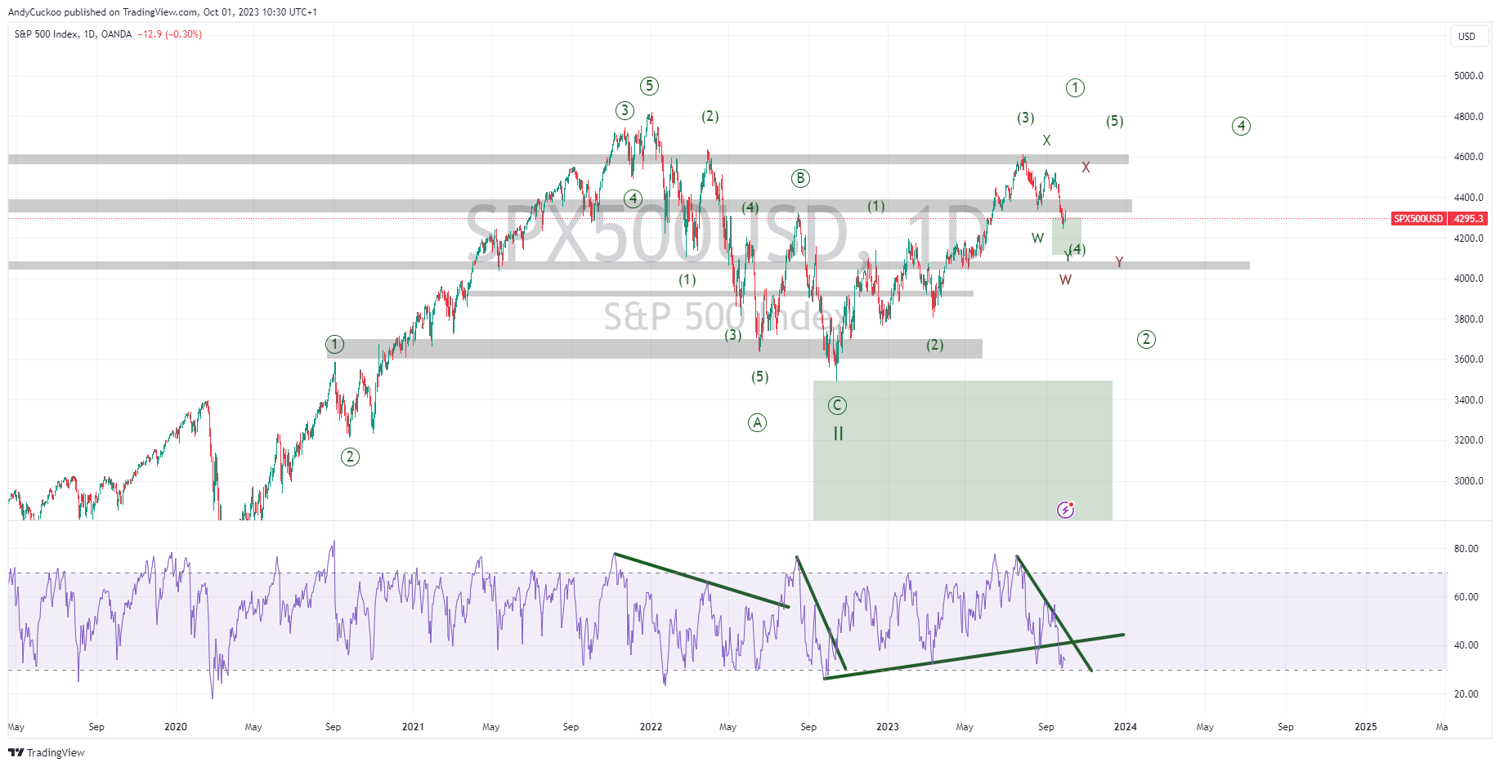 Unlimited access to my S&P 500 Elliott Wave Analysis charts (OANDA: SPX500USD)
You get unlimited access to my S&P 500 charts.
You get all my charts (W, D, 4H, 1H, 15m) with annotations.
You don't have to copy the YouTube analysis yourself.
You get a link to view and copy my charts in TradingView (only for Pro, Pro+, or Premium TradingView members).
You can follow my updates in real-time while important market moves happen.
You are immediately updated on new EW counts, reversal boxes, etc.
---
Important disclaimer:
Trading financial instruments is highly speculative and risky. Do never invest money that you cannot afford to lose. Make sure that you fully understand the risks involved and consider your financial situation and trading experience before trading.
Andy Cuckoo, and anyone associated with the website and social media platforms, are not Financial Advisors. We only provide our opinions on financial markets for educational purposes. Always do your own research and analysis before trading. You agree that no promise or guarantee of profitability has been made between you and Andy Cuckoo Trading.
You also agree that this transaction is a voluntary donation as support for Andy Cuckoo's educational analyses. As an appreciation for this donation, Andy Cuckoo gives you access to his charts. Under no guarantee, this transaction involves commercial obligations.